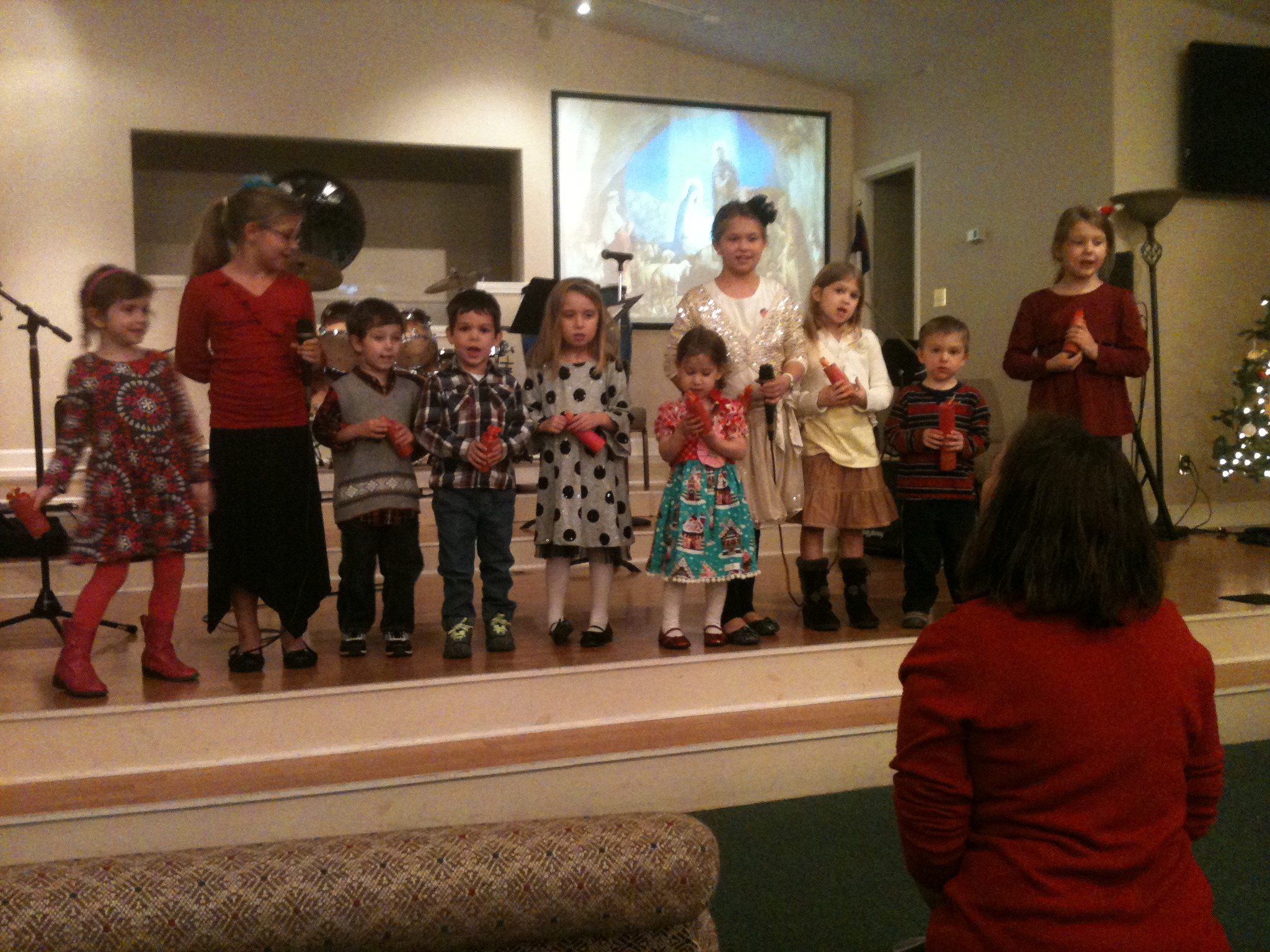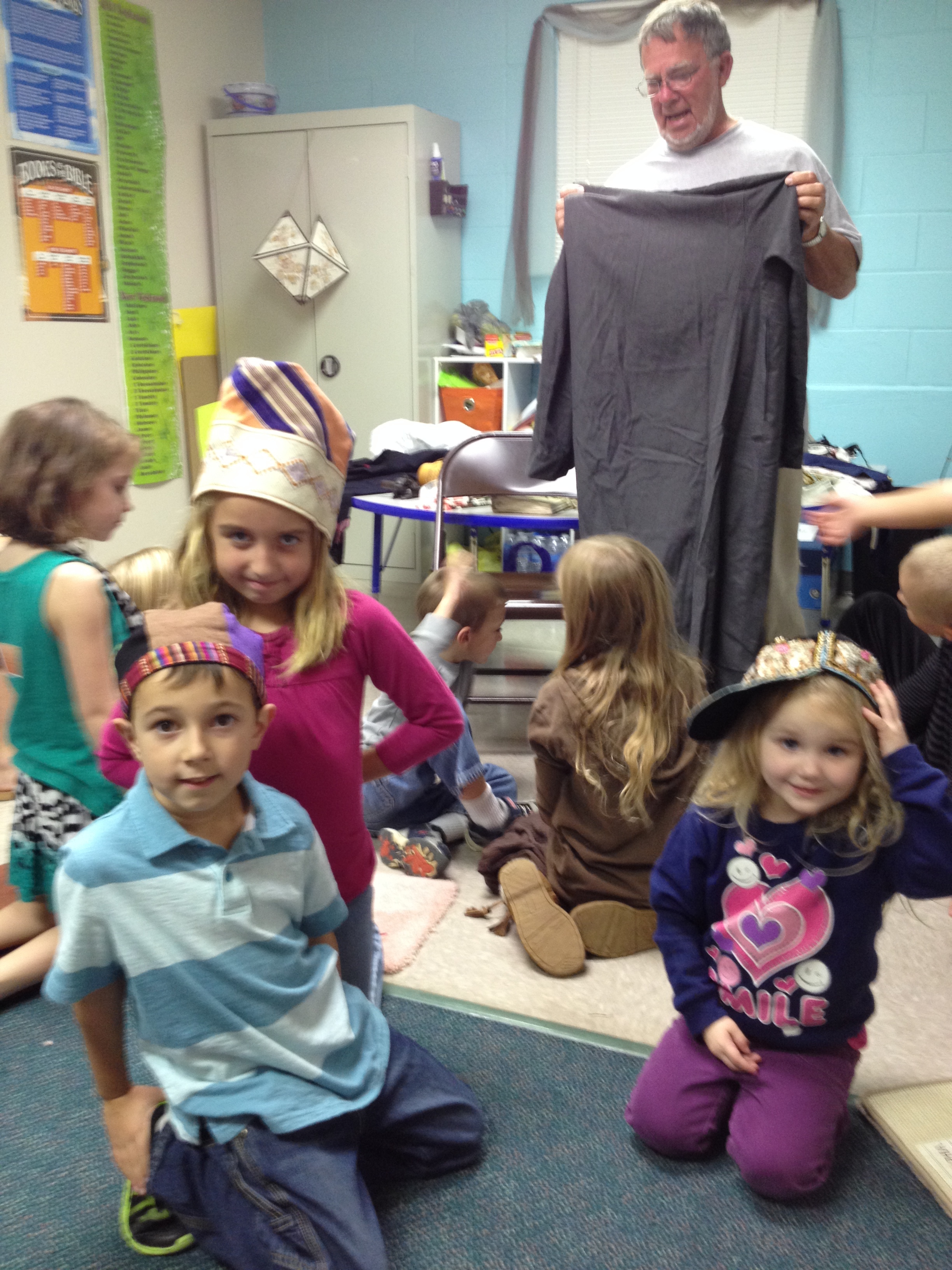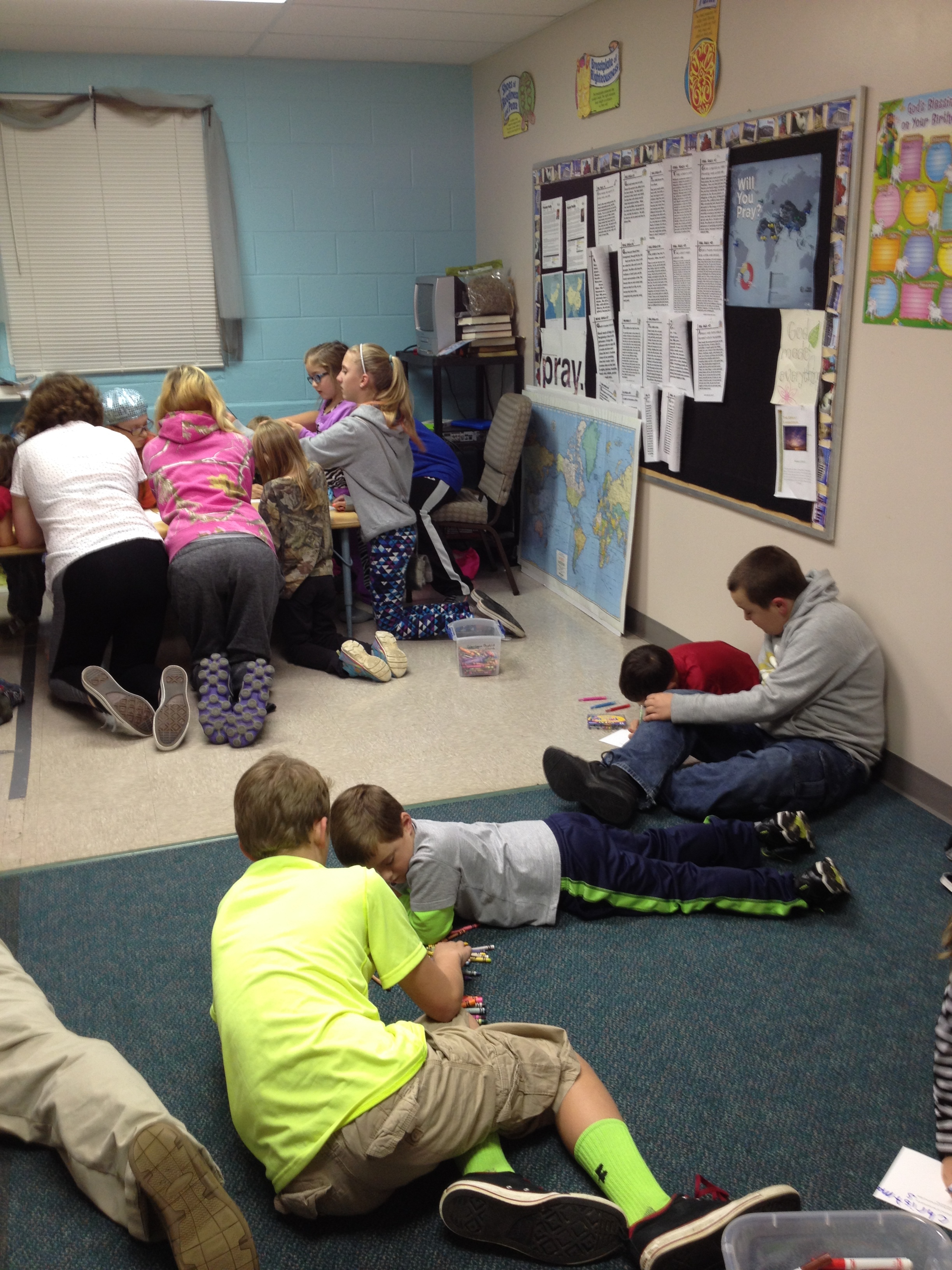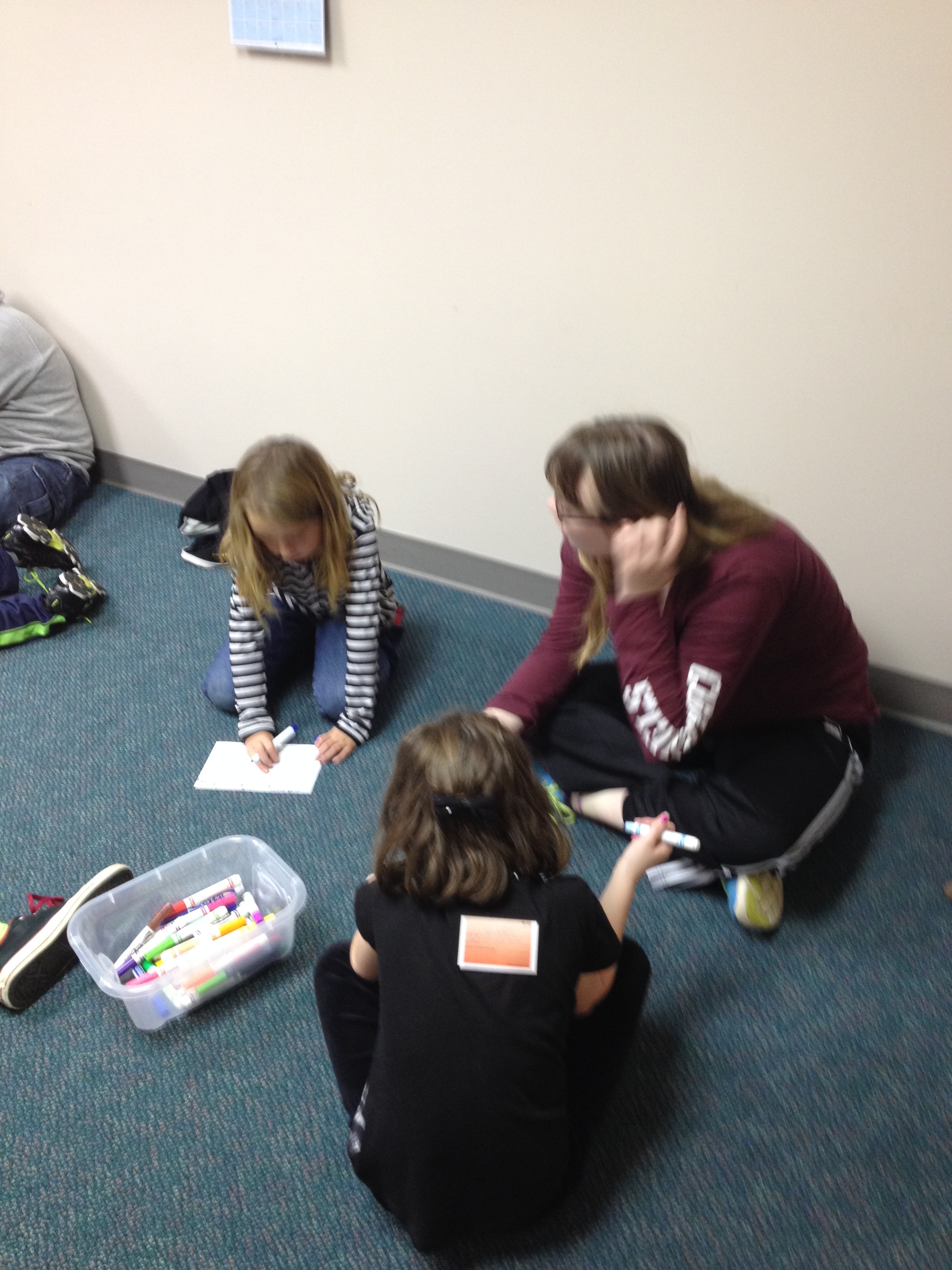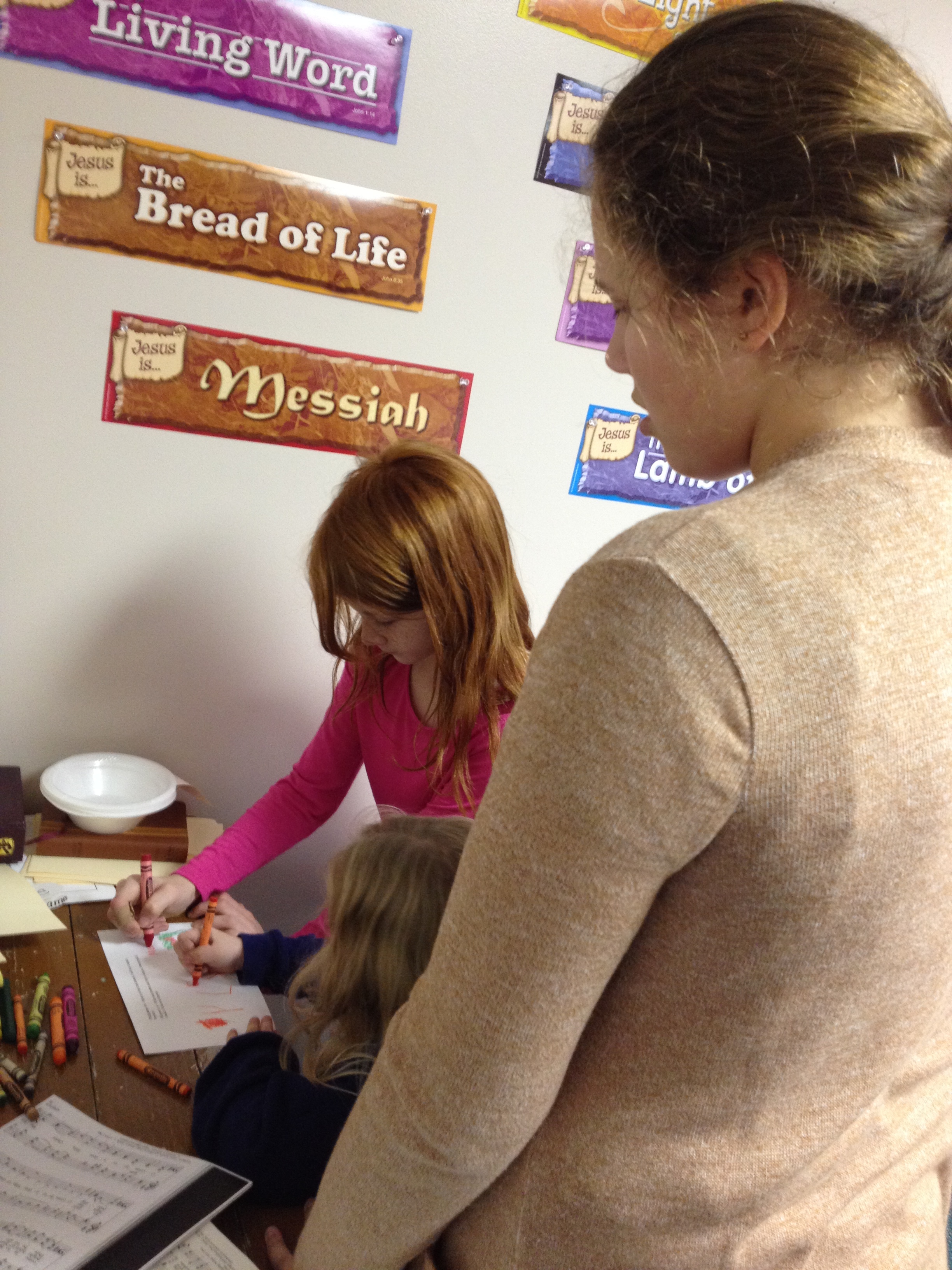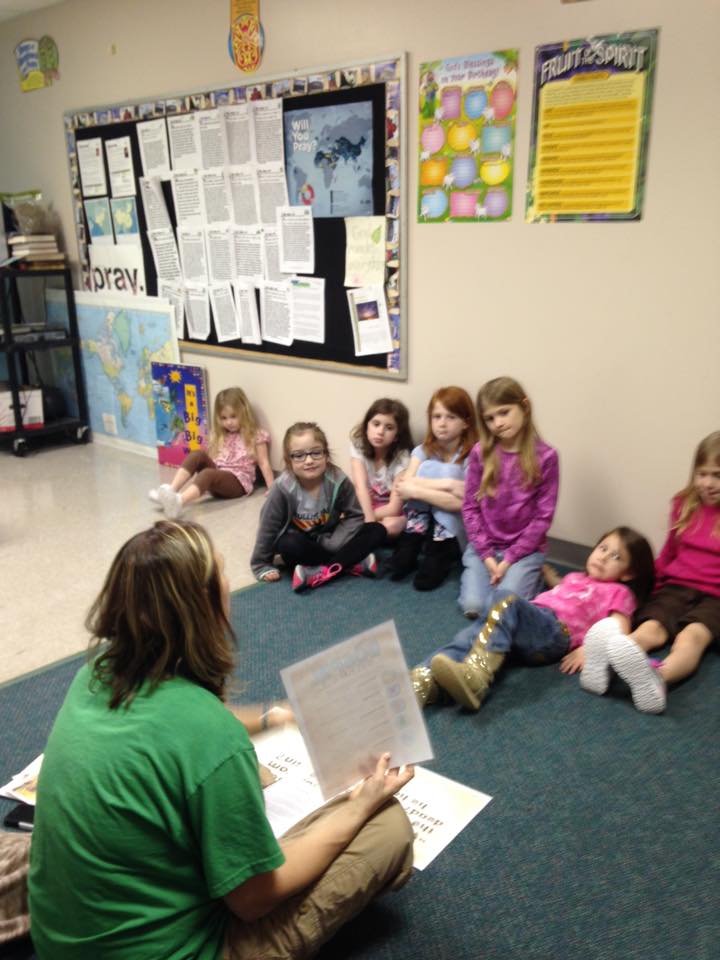 The Gospel Project for Kids is a chronological, Christ-centered Bible study for kids, that examines how all Scripture gives testimony to Jesus Christ.
Over the course of three years, kids will journey through Genesis to Revelation and discover how God's plan of redemption unfolds throughout Scripture and still today, compelling them to join the mission of God. The time your child has with us is divided into two segments along with an introduction and closing session.
During the introduction session we take prayer requests, review what we learned the previous week, and open with prayer.
The first segment:
is Bible Story Time. This time is when the children will listen to a story for the unit that is covered for the month and review of the memory verse. There will be only one verse each month so as to have the children understand what it is that they are memorizing. We also utilize a bible memory program that is adopted from Capitol Hill Baptist Church. The purpose of the bible memory program is to provide extra bible memory verses for those children that feel that they want to learn more about God. We encourage the parents to review the passage that the verses are from so that the children understand what it is they are memorizing.

The second segment:
is called Activity Time. There is a different activity each week. One week a month will be store/movie night. During store night children can buy toys and different things with the bible bucks (fake money) that they earn. Bible bucks can be earned a number of ways such as: attending each week, participating in the activity, memorizing their verse, bringing their items for missions, and for answering questions during story time. Each of the other weeks consists of either a craft that reinforces the big picture, games that correlate to the big picture, and missions. During Mission week we will study a person(s); this could be anyone from VOM, persecuted pastors, a pastor that CGBC supports, or people who are in prison for spreading the Gospel, or any other missionary or mission project. The rotation will change from week to week so as to keep the children surprised when they come each week.

Each week the children are given an activity sheet to help reinforce at home what was covered on Wednesday night. We also reinforce with the children, The Gospel - God's Plan for Us: God Rules, We Sinned, God Provided, Jesus Gives, and We Respond. As always your child is encouraged to invite friends.